This is my second kit
1/100 MG RX-77-2 Guncannon
which was completed last year end of 2009. I have submit this kit for Malaysia BAKUC entry held at Sg. Wang plaza year 2009 as a new challenge.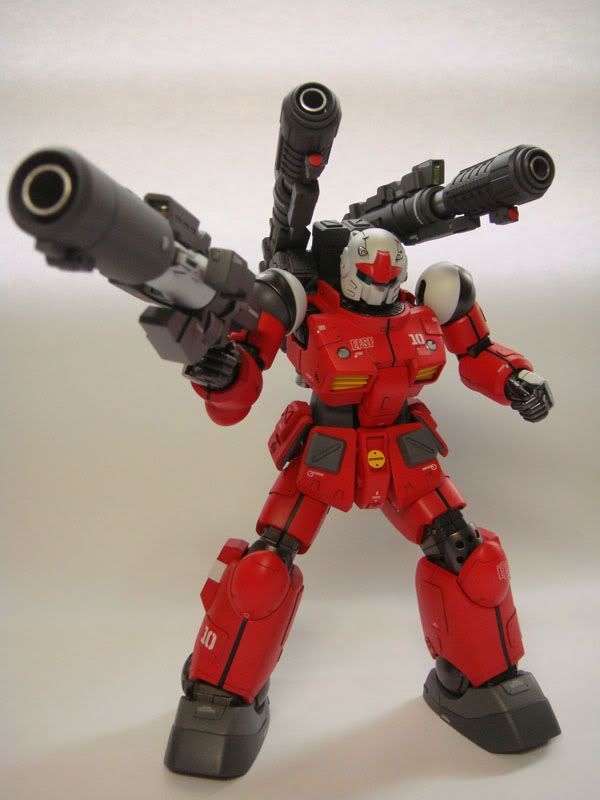 I didn't won anything for this but I had a great experience on this event.




I have done some modification to improve the torso, shoulder artricualation and replace both cannons from RX-0 Unicorn Ver. Ka. Apart from that I did some minor detailing on the overall armor by adding pla plate and some option parts from Kotobukiya.

Full work in progress - Here

More completed photos is available - Here

Hope you guys enjoy it. Thanks.